5 Signs You're In A Toxic Relationship with Your Hair & How To Fix It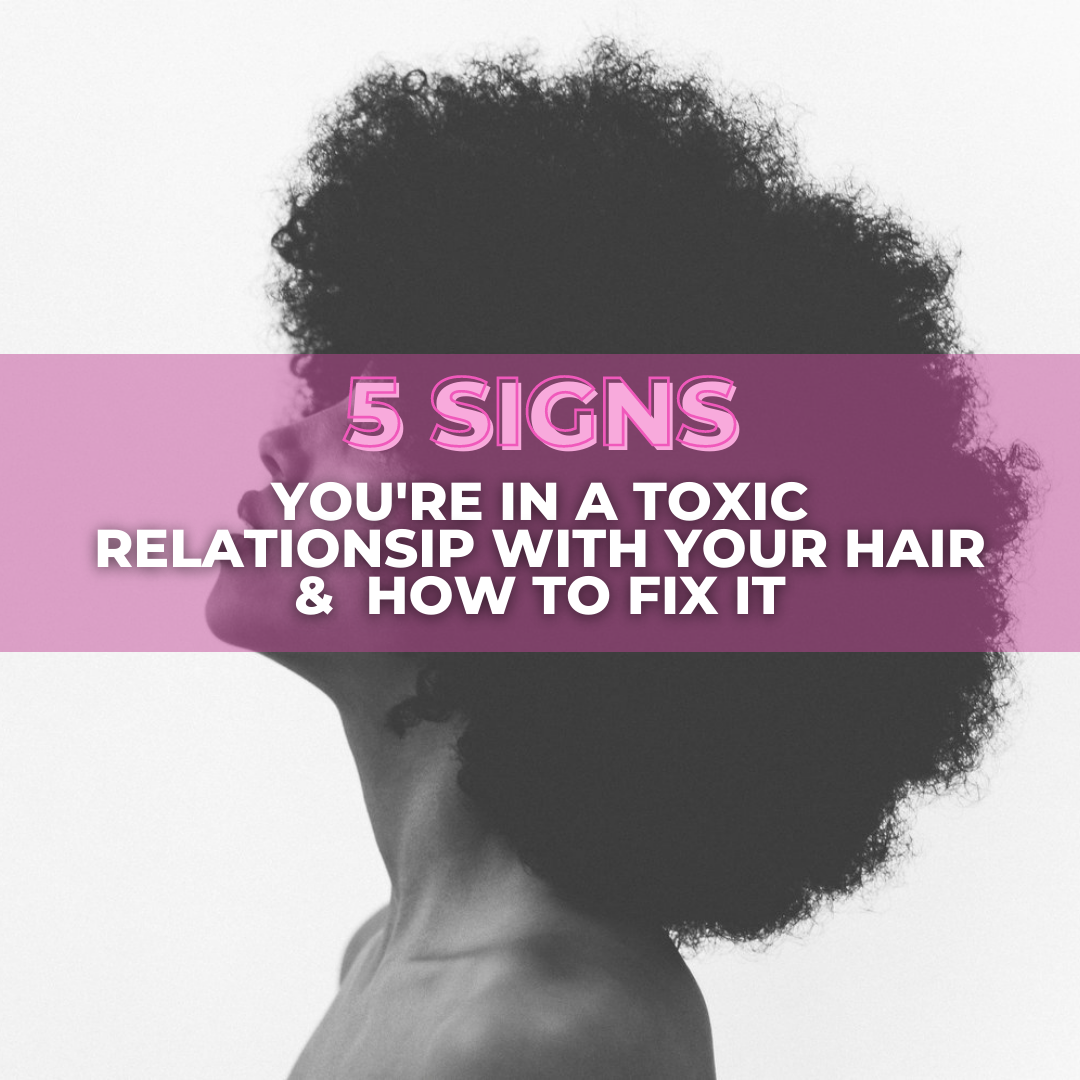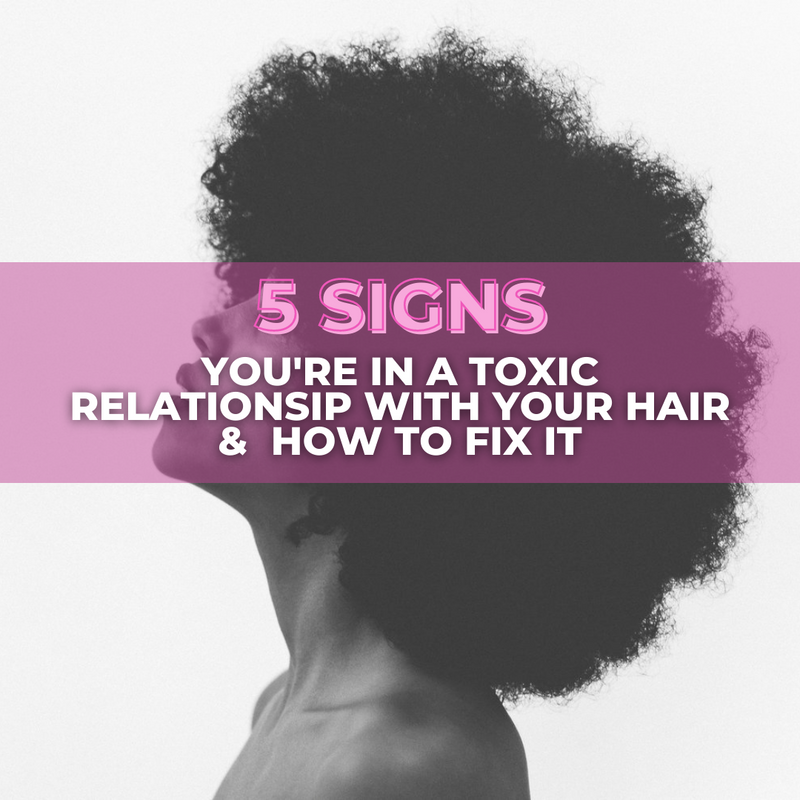 When you're in a toxic relationship with your hair, you notice it's dry, brittle, breaking. It can be hella frustrating. It can leave you feeling overwhelmed like you hate your hair. It's time to leave everything toxic and get into a healthy & loving relationship with your hair. Here's what to do for the red flags: 
 🚩 Dry Hair  
Dry hair and kinky/curly hair go hand in hand. To keep your hair moisturized, avoid products with drying alcohols and mineral oils like Propanol, Petroleum, Silicones. Focus on ingredients like Aloe Vera Juice that hydrates your hair and boosts hair health, Babassu Butter to seal the moisture into your strands, and Agave to attract moisture to your hair instead of repelling it.
DRY HAIR FIX >>The Moisture Lock Bundle is a must-have! It rehydrates your hair and locks in the moisture with natural butter, making your hair moisturized for up to 7 days.
 🚩Breakage / Thin Edges
Longer and fuller hair is not just about what you put on your hair, but also what you put in your body. Your body gives vitamins to your hair last because it's not a vital organ. Taking hair vitamins ensures that your hair doesn't suffer from poor nutrients. Combining the internal nutrients with a growth oil that is as effective as hair growth medication, without the side effects, will help stop breakage and kick your growth into overdrive.
HAIR BREAKAGE FIX >> The Hair Growth Starter Bundle grows your hair internally and externally
 🚩Split Ends & Single Strand Knots  
Split ends make it harder to style your hair and make you lose an ungodly amount of hair when you do anything to it. Beat tangles and split ends by applying our tangle treatment that'll unravel knots, lubricate your hair and melt tangles and split ends before they start. 
SPLIT END FIX >>The Tangle Tamer Bundle works magic when mixed, warmed, and applied as a pre-treatment before washing your hair.
 🚩Tangles
Tangles will leave you with broken combs and broken hair. Your hair will go from thick and full to thin real quick if you're breaking and losing hair every time you detangle. Stop breaking combs and start using hair products and tools made to be flexible. They'll glide through your hair without tearing it out.
DETANGLING FIX >> The Detangling Bundle has everything you need to loosen tangles. It will go through your hair with ease.
 🚩Product Buildup
Product buildup happens when you apply heavy oils and butter to your hair and go too long before you remove them (aka not washing frequently enough, or not using the right products to clean your hair). Product buildup becomes an issue because it stops your hair from receiving moisture. A detox will remove old product buildup, mineral deposits (from water), and dirt from your hair without stripping your hair of moisture. With the right product, it can be done weekly.
PRODUCT BUILDUP FIX >>The Dirty Curl Clay will detoxify, clean, condition, deep condition, detangle, define and reset your curly hair in less than 5 minutes.
If you suspect you're in a toxic relationship, know you don't have to live this way. You can use the resources listed to get help now! 
What red flags have you noticed in your relationship with your hair and what are you doing to fix them?