3 Ways To Stop Split Ends in Curly Hair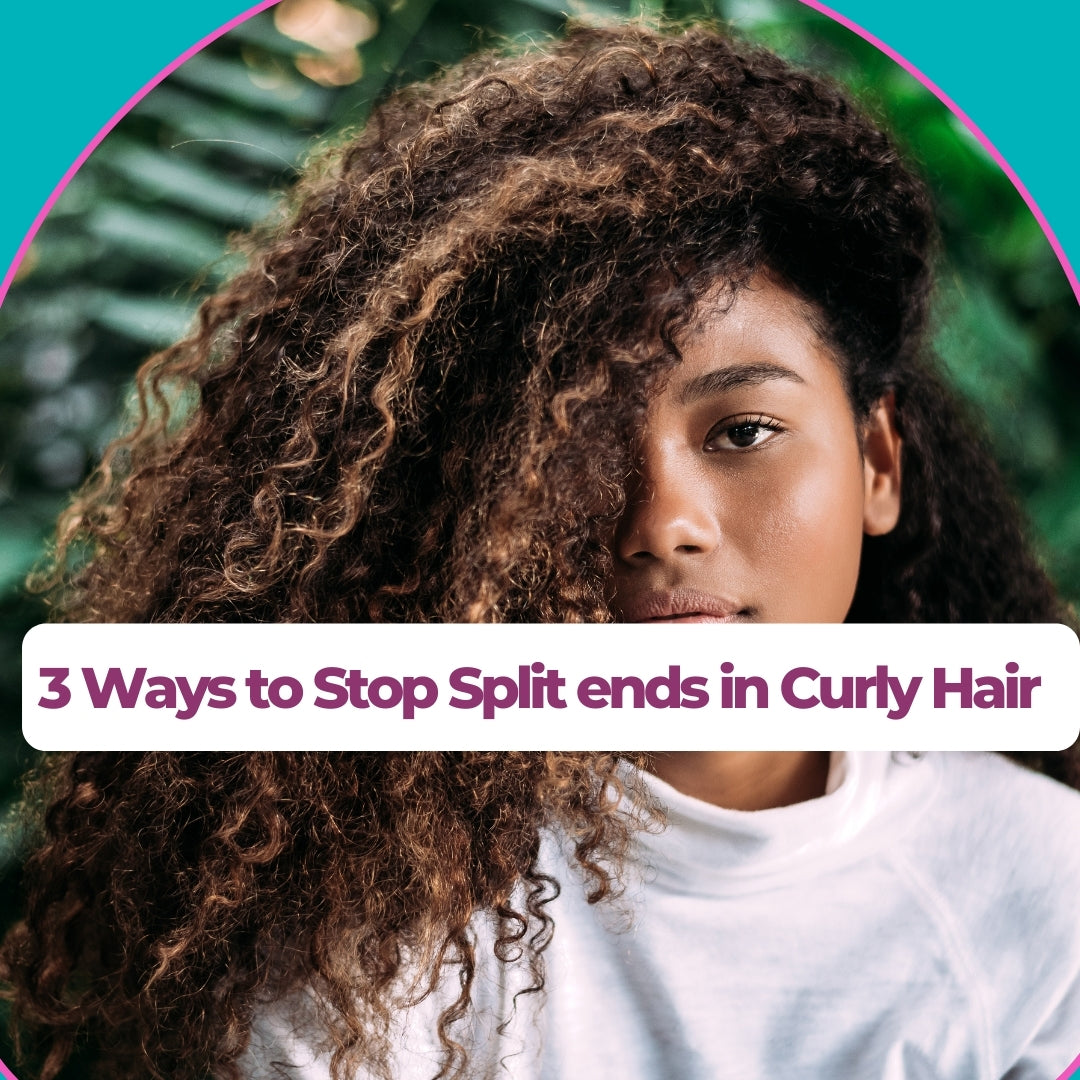 Your hair is your glory and you want it to look its best! We all know the feeling of intense frustration when we see split ends and knots. They get so annoying that we feel the urge to rip them out, but you can stop them for good. All it takes are three simple steps: 
     1. Hot Oil / Pre-poo
Applying oil to your hair before washing helps to prevent tangles while washing plus it's a great hair treatment. 
How to PrePoo: First mist  your hair with water so it's more manageable.  Then apply oil from roots to ends. Use a plastic shower cap to cover your hair for 30 minutes. Remove the cap, rinse and move on to your wash day routine. Repeat this process every wash day and you will notice a decrease in the amount of single strand end knots and split ends.
      2. Finger Detangle Nightly
Detangling is a crucial step because you lose an average of 50-100 strands per day. If you don't remove the shed hair  it causes tangles, knots, matting, and split ends. This method takes about 2 minutes a night.
How To Finger Detangle/Remove Shed Hair: Separate your hair into  4 sections. Starting with the first section  gently run your fingers through each section starting at the bottom and working your way up to remove any shed hair. Repeat steps on remaining sections making sure you don't  tug on your hair or cause breakage
       3. Say no to Wash N' Go's
Wash n' go's capture your natural curl pattern while it's wet and freezes it in place. However, the issue is It shrinks as it dries. As it shrinks and while you're wearing the style all those coils and curls get tangled with themselves causing knots and split ends. Instead of wash and go's switch to stretched styles like Twist-outs,  braid outs or buns. Stretched styles help to dramatically decrease the number of tangles and split ends.
When combined, a hot oil / prepoo treatment, daily detangling and low manipulation stretched styles will help to keep your curls tangle free and prevent splits. 
What do you do to prevent knots and split ends? Comment below!