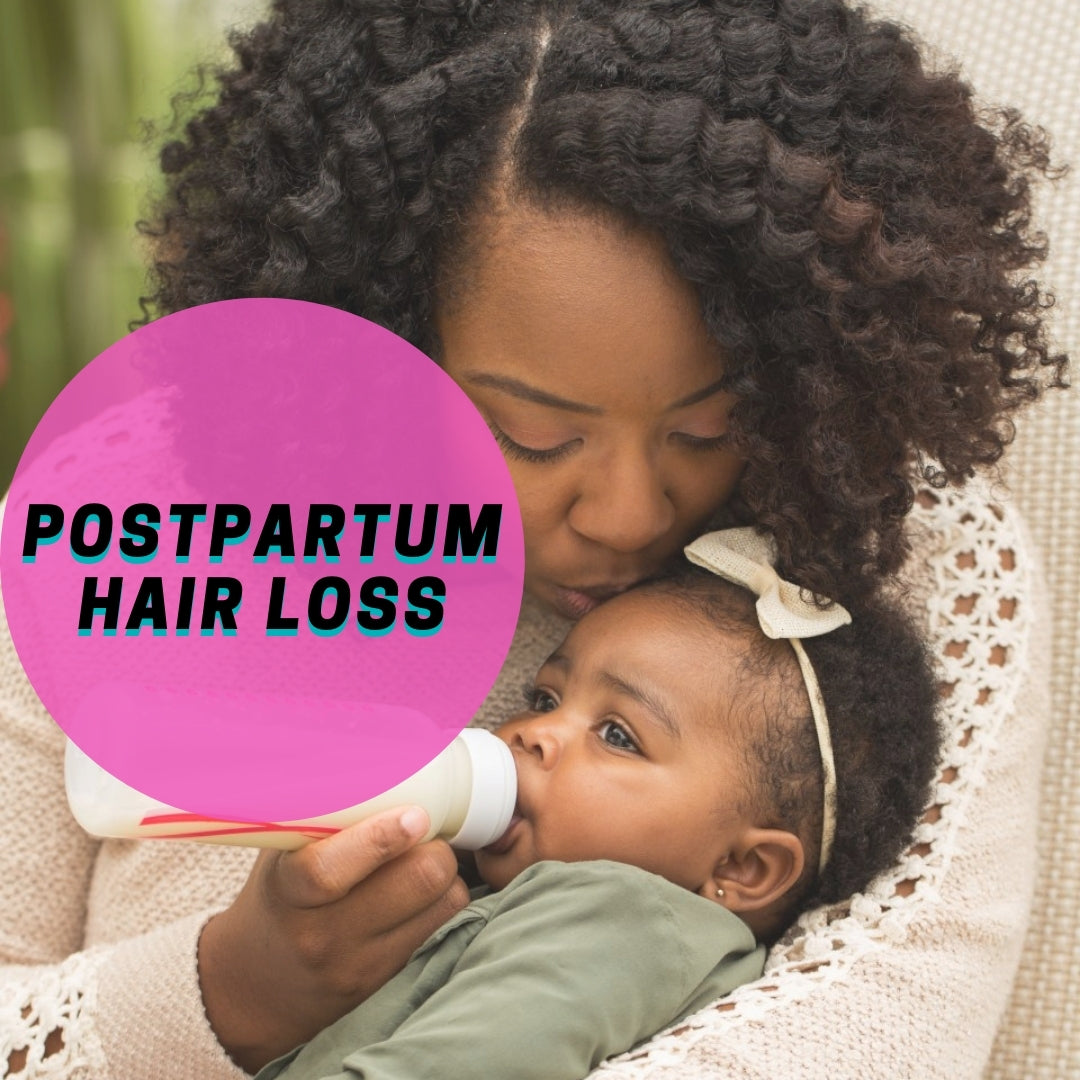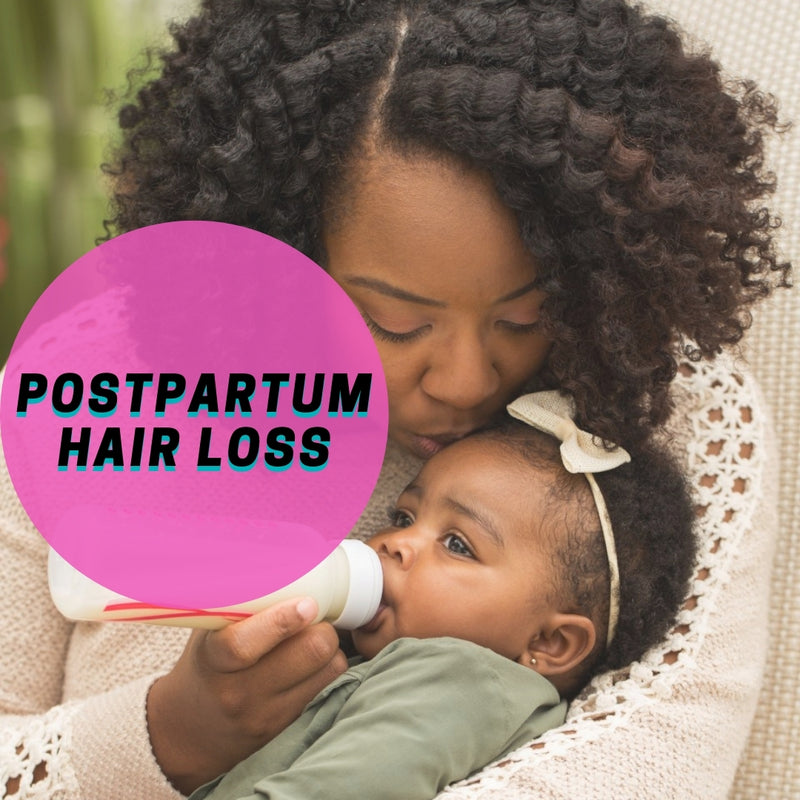 Postpartum shedding is a natural phenomenon that women go through after giving birth. The decrease in pregnancy hormones causes a sudden reduction of nutrients in your body. The remaining nutrients are delivered to your essential organs like the heart, lungs and for milk production for nursing mothers. Your hair, skin and nails get any nutrients that are left over and haven't been distributed to your vital organs. In order to ensure your hair, skin and nails aren't neglected add these things to your daily routine: 
Nutrition Boost
Take a vitamin to help stop hair loss and promote regrowth. The American Pregnancy Association recommends: Vitamin B complex, Biotin, Vitamin C, Vitamin E, Zinc and Iron. Hair Goals Gummies have everything you need to decrease hair shedding after your baby is born.  
Healthy Diet
It's important you have a balanced diet that includes proteins, fruits, and vegetables. Being a new mom is hard and leaves you little time for meal planning. So  to ensure you are getting complete, healthy meals you can incorporate a daily smoothie for breakfast or lunch. 
Scalp Massage
Need a moment to relax. Ask your boo for a scalp massage. After enduring sleepless nights, you deserve to be taken care of. Scalp massages work best when combined with oils like those found in the Flower Bomb Rapid Rejuvenation Oil. It has MSM and Rosemary oil, which has been proven to be as effective a chemical regrowth treatment. Scalp massages also help prevent itchiness, flakes, and decrease the baby blues. 
Simple Hair Routine
Your hair care routine is important and if you want to decrease shedding it can't be neglected. To make sure you have time for your hair you can start your night routine early (when you know you're in for the night). This will help prevent tired mamas from falling asleep before tying up your hair. You can also wear easy to manage styles like mini twists, and stretch your wash day out to every 2 weeks. If you're thinking of doing a big chop this is the perfect time so you don't have to deal with managing long hair. 
Rest & Relaxation
Relaxing is not only good for you, it's good for your baby and helps reduce the chances of having postpartum depression. Newborns are hard work but you must take care of yourself so you can be your best for them. You can meditate, bing-watch your favorite tv show, order takeout, hire a housekeeper, go to a salon or simply sleep in. Spoiler alert - we suggest doing them all! Be gentle with yourself. Limit your to-do list and do at least one thing for yourself every day
Being a mom is a hard yet rewarding experience. There is a whole new person  you need to take care of.  But you can't forget to take care of yourself too. 
How did you manage your hair while being a new mom? Share your story in the comments below.