How to Take Care of Your Hair Under a Wig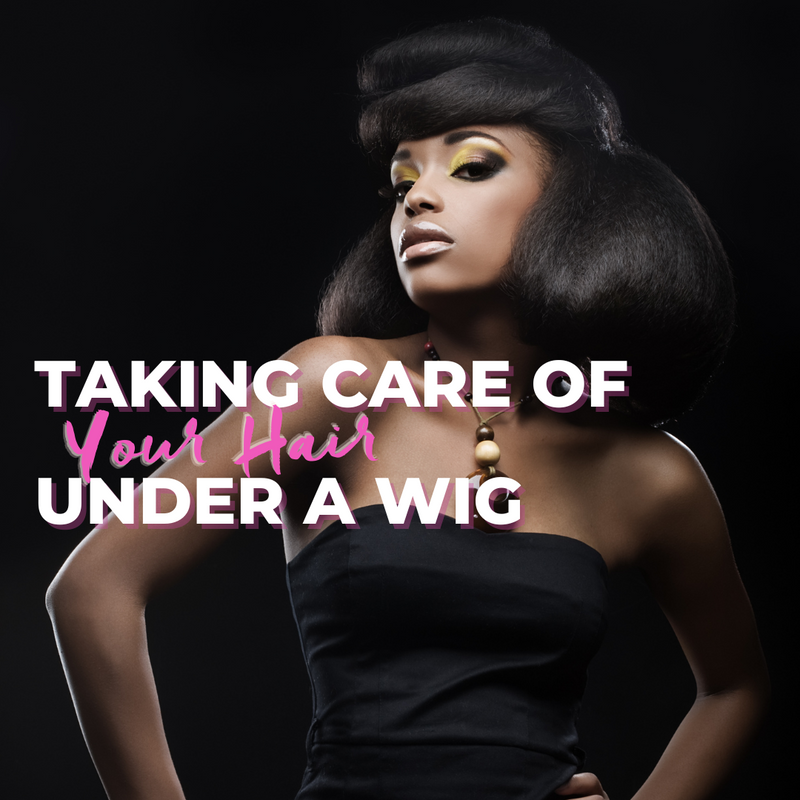 Are you using weaves or wigs as a protective style method to grow your hair? If so you may find that these methods are doing more harm than good. Despite this popular trend the techniques used to install these styles can damage your hair and have the opposite effect. The next time you wear these styles use these easy tips to prevent damage and keep your hair safe from breakage.
Avoid using a stocking cap and hair glue. Use thermal bands or bobby pins instead. Weave glue can clog your pores and lead to scalp issues.
Be gentle with the wig combs. They can scrape your scalp and cause friction that leads to hair breakage. 
If it's too tight, tell your stylist immediately. Do not leave the salon with a style thats too tight. Tight styles lead to thin edges, bald spots and can cause permanent hair damage. before you leave. 
Take care of your hair and scalp beneath the wig/weave. Moisturize your hair and scalp by using Knotty Nectar Leave-In & use the Flower Bomb Rapid Rejuvenation Oil to prevent itching & flakes.
If you follow these tips, you can rock a weave or wig and keep your natural hair healthy underneath. What tips do you use to maintain your hair while wearing a wig or weave? Share a tip in the comments.